Born 1969, Berkeley, CA. A holder of a BFA from the San Francisco State University (1991), Berg's art practice would only materialize during the 2000s. Her installation work is mostly large-scaled, made for the outdoors, and frequently comprises found and industrial materials such as mirrors. This way, her work gets diluted in the surrounding physical space, which it magnifies and celebrates.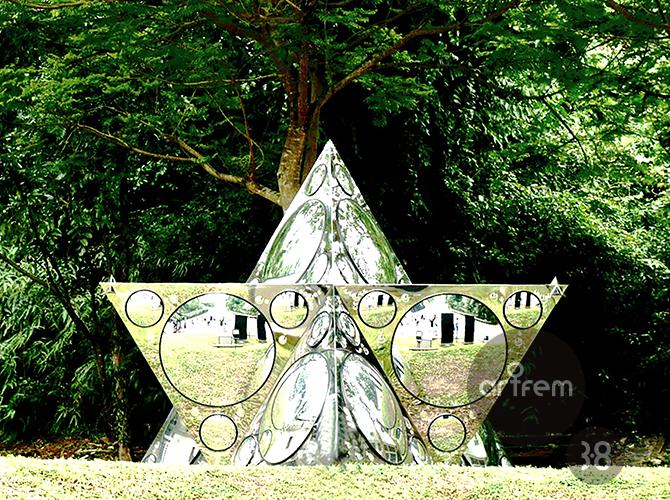 Kirsten Berg
USA
Constellation of One
2017
Stainless steel mirror, acrylic mirror
2.7 x 3 x 3 m
Image Courtesy of the Artist
*This work is part of the online exhibition only.  The exhibition will display another work.