Born 1966, Gleno, she lives and works in Perth, Australia.
Maria Madeira's artistic practice is intimately linked to the emergence of her country, Timor-Leste. During her exile, she advocated sovereignty through the country's cultural heritage. After independence, she has dedicated her artistic practice to the empowerment of women artists on the one hand, and researching intangible heritage from Timor-Leste, on the other.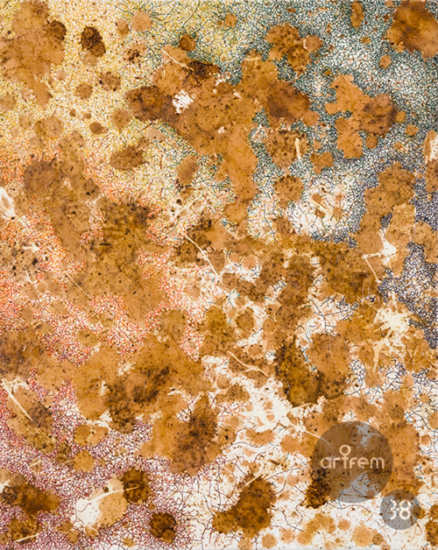 Maria Madeira
Timor-Leste
Renascence
2007
Mixed media on canvas with betel nut
61 x 76 cm
Image Courtesy of the Artist
*This work is part of the online exhibition only. The exhibition will display another work.