Born 1975, in Montpellier, she lives and works in Lisbon.
Her work addresses her own identity, which she relates to constant transformation, flux and detachment. She works in various media, with drawing being her preferred support. She is inspired by alchemy, magic and the subconscious that she references from Western philosophy and literature. Her practice resides in the interstices of sweetness and violence, order and chaos, light and darkness. Llouquet equally acts as an art manager, curator, researcher and educator.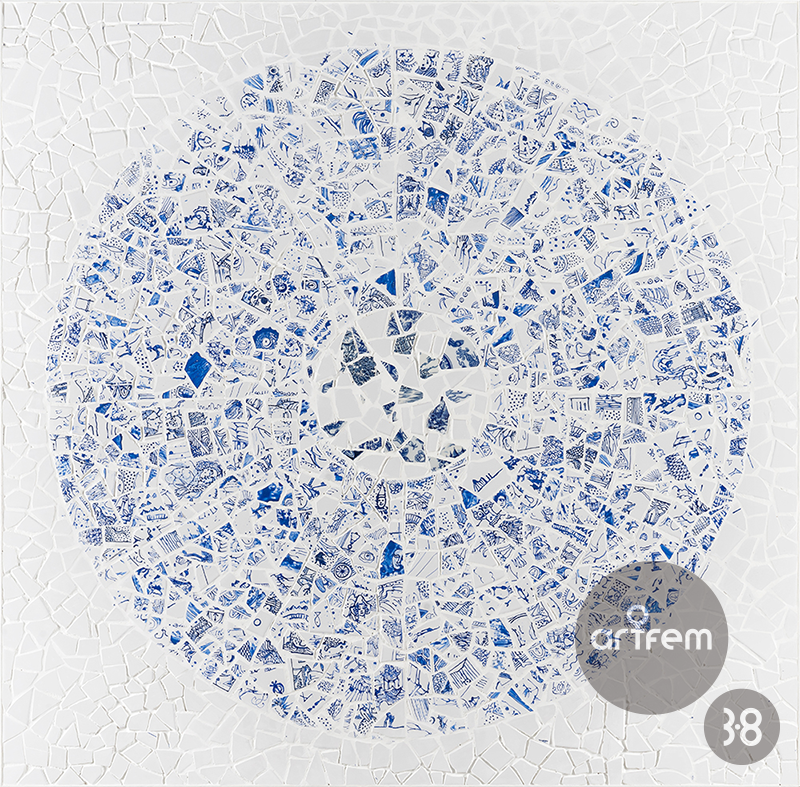 Sandrine Llouquet
France
Bald prangt, den Morgen zu verkünden
2019
Glazed paint on ceramic tiles, found ceramic, metal (frame), silicon and plaster
120.5 x 120.5 cm
Image Courtesy of Galerie Quynh
*This work is part of the online exhibition only.  The exhibition will display another work.