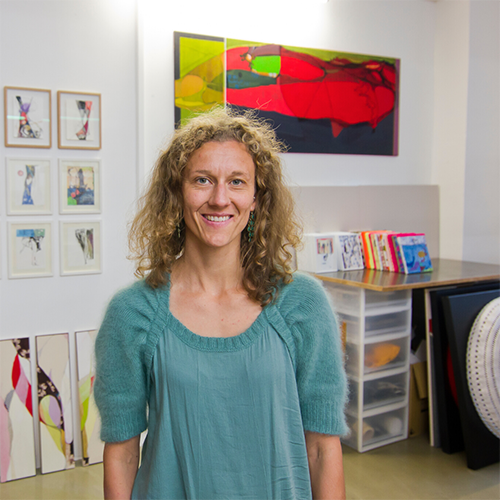 Born 1980, in Rüdersdorf, she lives and works in Berlin.
Ulrike Stolte is a visual artist working with textiles as her medium of research. In her hands, by means of accumulation, textiles become structured. Her textiles installations frequently contain references to fields of science including biology, music and fashion which are rearranged in an environmental way. She aims to remove textiles from the mass-produced, engineered rubric and (re)turn them to a more distinctive and personal form.
Ulrike Stolte
Germany
Made in Made by
2011
Fabric, wool and  steel
300 x 300 x 75 cm
Image Courtesy of the Artist
*This work is part of the online exhibition only.  The exhibition will display another work.