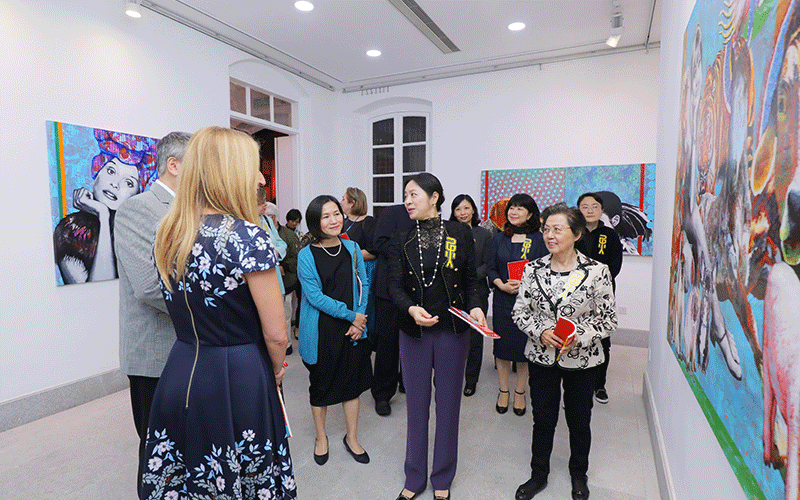 "My Chinese Zodiac", Exhibition by Raquel Gralheiro, Albergue SCM
As part of ARTFEM Women Artists 1st International Biennial of Macau, on March 26, 2018, Portuguese artist Raquel Gralheiro presented in the A2 Gallery of Albergue SCM the exhibition entitled "My Chinese Zodiac". The display had a total of 24 works, of which 12 are acrylics on canvas and 12 are mixed media boxes, each referencing the 12 Chinese zodiac signs.
Raquel Gralheiro was born in Viseu, Portugal, in 1969. She holds a degree in Painting from the Faculty of Fine Arts of the University of Porto (1987 -1990), as well as degrees in Drawing from the Porto Superior School of Art (1993 and 1999).
Raquel Gralheiro exhibits since 1999 in individual and collective exhibitions and is represented in numerous private collections in Portugal, Spain and Brazil. She holds a 1st Prize Rui Alberto Espaço de Arte at Arte Erotica, in Gondomar.
The exhibition was held from 26/03/2018 until 13/05/2018.