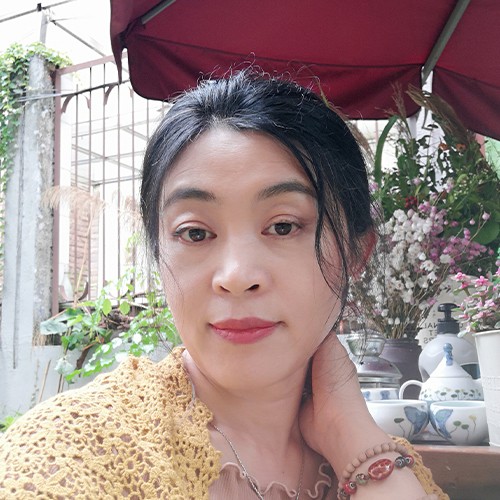 Mei Zhi was born in 1973 in Heilongjiang and raised in Dalian. She graduated from the Art School of Dalian University in 1995. 
She is a professional oil painting artist and member of the Beijing Oil Painting Association, Canada Oil Painting Association, Chinese Contemporary Female Artists Association and Chinese Ethnic Minorities Art Development Association. 
Her works were exhibited in art fairs and exhibitions, moreover collected by local and overseas collector
Cai Meizhi
China
When Flowers Bloom 
2020
Oil on canvas
80 x 80 cm
Image courtesy of the Artist
*This work is part of the online exhibition only. The exhibition will display another work.