Born in Abrantes in 1956. Graduated from the School of Fine Arts in Lisbon and the Gerrit Rietveld Academy of Amsterdam. Recipient of a grant from the Calouste Gulbenkian Foundation in 1984. Between 1983 and 2018 presented 33 individual exhibitions in engraving, painting and drawing. Participated in over 70 collective exhibitions at the invitation of various national and foreign institutions. In 1987 she won the National Engraving Exhibition Prize awarded by the Calouste Gulbenkian Foundation and by the Gravura Cooperative. Her work is represented in several national and international museums and in private collections.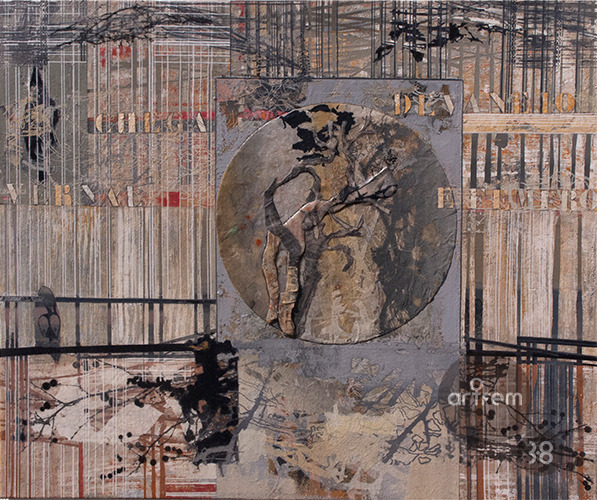 Catarina Castel-Branco
Portugal
Between Flower and Mist
2019
Acrylic on canvas and collage 
120 x 100 cm
Image courtesy of the Artist
*This work is part of the online exhibition only.  The exhibition will display another work.