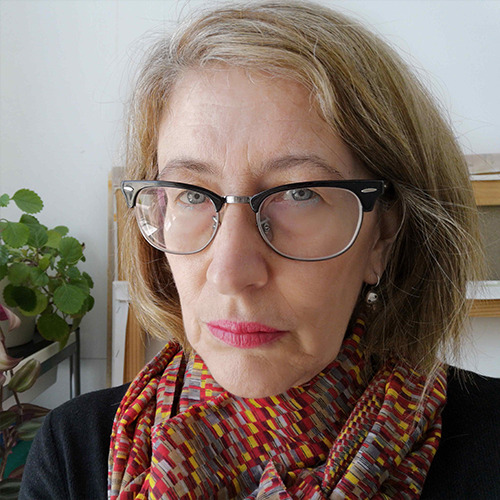 Born in Lisbon, 1955. Graduated in Fine Arts – Painting, ESBAL, 1978. Artistic residencies in London, 1986, and Auckland, New Zealand, 1988; Phd in Fine Arts – Painting 1992 (Faculty of Fine Arts of the University of Lisbon). Isabel Sabino's work includes painting, drawing, installation, illustration, objects and public work, since 1977, in Portugal and abroad, and is represented in several private and public collections.
Isabel Sabino
Portugal
4 Seasons, Please #7 (Autumn)
2018
Mixed media on canvas
120 x 150 cm
Image courtesy of the Artist
*This work is part of the online exhibition only. The exhibition will display another work.